News
Date: 1 January 2022
2002 -> 2022. Positive change is the theme of the anniversary visuals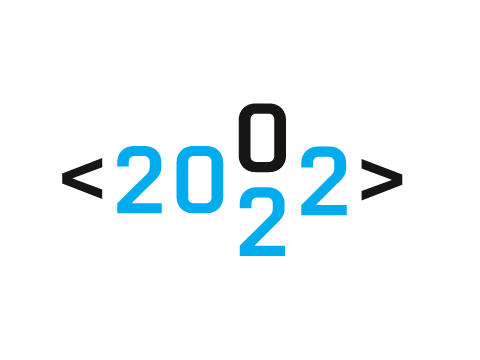 2002 -> 2022. A small change in a single digit, but a huge change in the world. No other area showcases this change as much as information technology. IT has brought the most significant changes to our world during these past decades - and we must point out, that most of the time, the changes are for the better. Try to count how many of the inventions that made your life in the last twenty years easier or better are related to IT in one way or another.
We believe it will be a majority of them. IT is one of the most dynamically developing fields, if not the most dynamic one. The development of FIT BUT over the last 20 years was no less dynamic. We can see this change everywhere. From the spaces used to hold classes through the IT field itself to co-operation with companies or the research performed at FIT BUT.
However, FIT does not change just itself, that would not be enough. We dare to say that by cultivating the compound at Božetěchova street, the faculty significantly altered the appearance of Královo Pole. That it provided many graduates with the knowledge and skills that have pushed their careers forward, and that it is thanks to them that South Moravia is becoming a knowledge-driven region.
The theme of positive change is the main motif of the Faculty's 20th anniversary. You will meet it in the visuals created by the Media Age agency for FIT, as well as in the texts on these pages.